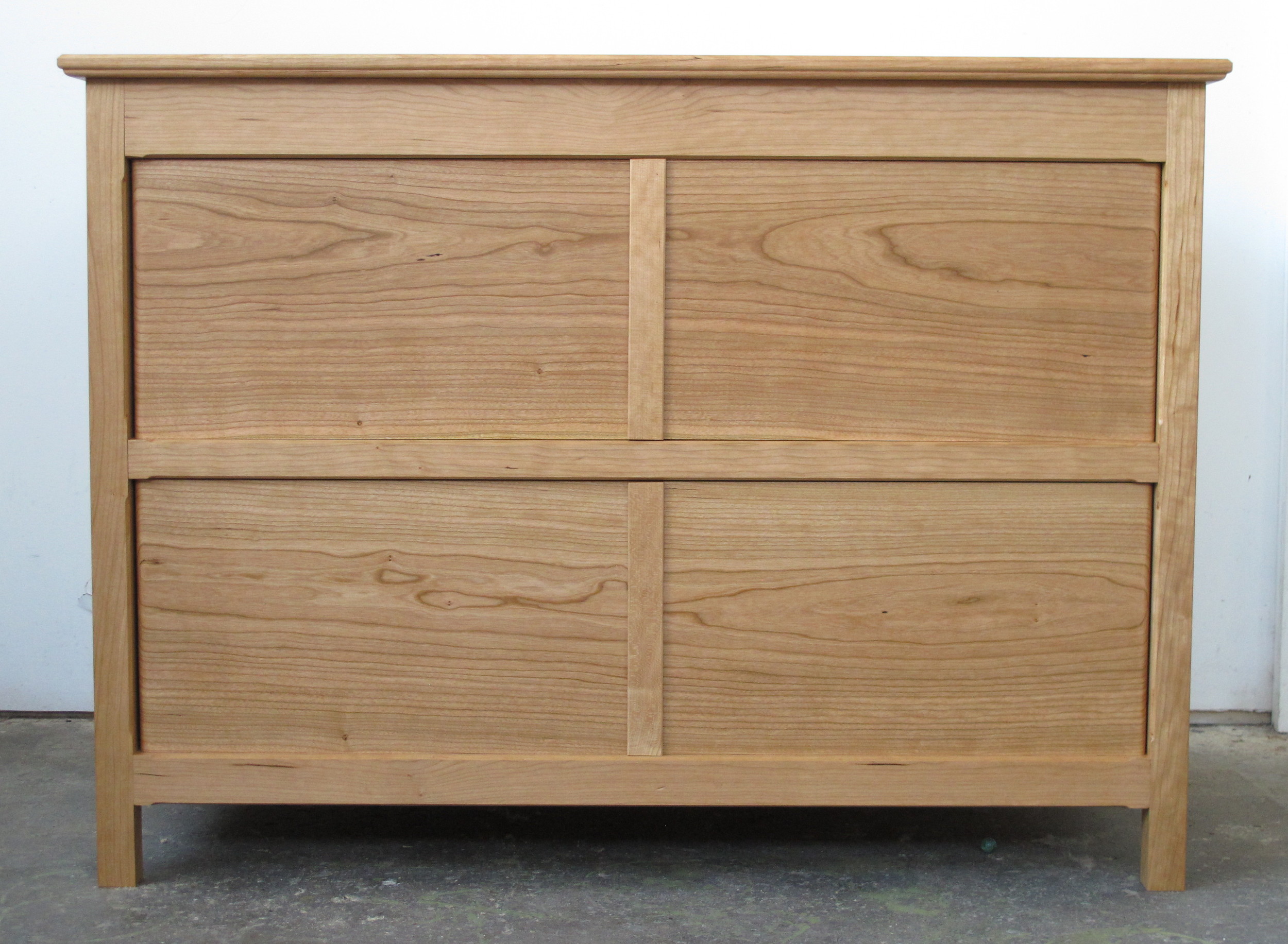 Tibetan Style Cabinet
This is a cabinet exemplifying the same well proportioned design and solid wood frame-and-panel joinery techniques as the traditional painted cabinets of old Tibet. The hingeless doors swivel smoothly on wooden dowels and are removable with a twist. The vibrant red enamelled interior really pops in contrast to the wood's subtly shifting organic tones.
— Solid wood construction
— Mortise & Tenon, Frame & Panel traditional joinery techniques
— Four removable doors
— Clear lacquer exterior, red enamel interior
— 44"w x 32"h x 24"d
— starting at $1800
— as pictured in Cherry $1900
FRAME & PANEL CHEST OF DRAWERS
Traditional frame and panel construction meets with modern convenience in this chest of drawers. The specially selected oak panels, balanced proportions, and careful details give this chest of drawers an understated beauty.
— Solid wood casework & top, maple ply drawers w/solid edging
— Traditional mortise & tenon joinery and frame & panel construction
— Integrated shaped drawer pulls
— High quality self/soft closing drawer slides
— Clear lacquer finish
— 44"w x 44"h x 24"d
— as pictured in White Oak $2400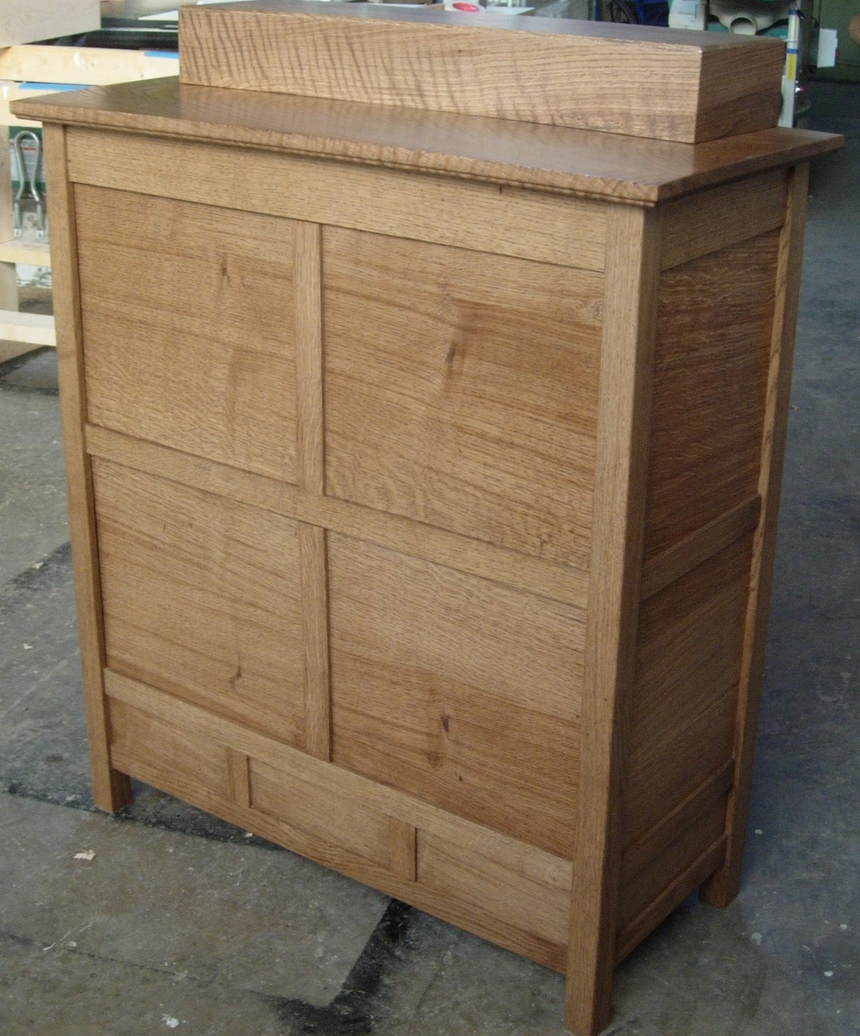 TIBETAN STYLE CABINET
— Solid wood construction
— Special ripple figured top
— Mortise & Tenon, Frame & Panel traditional joinery techniques
— Four removable doors
— Clear lacquer exterior, red enamel interior
— 36"w x 40"h x 18"d
— as pictured in Quartered White Oak $2000